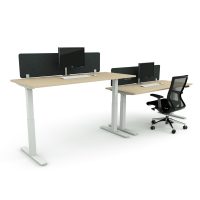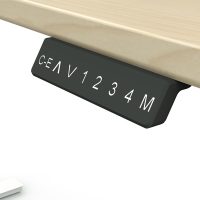 HiSpace Workstation
An innovative solution for the modern workspace, HiSpace allows the user to change their working position at the touch of a button. The electric height adjustable desk frame gives the option of sitting or standing, while powerful motors ensure long lasting performance.
Offering a world of health benefits, this desk promotes increased energy levels, relieves fatigue & boosts productivity. Personalise with a custom desk top finish. Available in 5 frame configurations.
Download the product specification sheet for full details.
Enquire Now